A concierge medicine practice, with ample time to focus on preventive measures and wellness, has proven to be one of the most effective models for maintaining health.
Our innovative internal medicine practice is located in Reston, VA. We combine top clinical expertise, a wellness focus, 21st century technologies and offer you an enhanced healthcare experience in an unhurried environment.
Please call our Membership Information Line to learn more about our concierge medical practice.
Benefits of Concierge Medicine
Real People to Take Your Calls

During office hours, calls are answered live, with no phone prompts or buttons to press.

24/7 direct communications

After hours, for urgent issues you can reach us by personal cell phone, email or text message.

Longer, unhurried appointments

Your Comprehensive Annual Health Assessment will be scheduled for 60 minutes and there will be time at other appointments for addressing all your pertinent medical concerns.
Strong focus on preventive medicine and wellness

We conduct a thorough assessment of your health which serves as the basis of your personalized wellness plan.

Little or No Waiting

Office visits will start promptly.

Same-day appointments

You will be seen as early as the same day, for acute visits.
---
1850 Town Center Parkway - Pavilion 1
Suite 209
Reston, VA 20190
---
---
Monday 8:00 am - 5:00 pm
Tuesday 8:00 am - 5:00 pm
Wednesday 8:00 am - 5:00 pm
Thursday 8:00 am - 5:00 pm
Friday 8:00 am - 5:00 pm
Phone Lines 8:15 am - 4:30 pm
Concierge medicine, also known as membership medicine, is a relationship between a patient and a primary care physician in which the patient pays an annual fee or retainer. In exchange for the retainer, doctors provide enhanced care, including a commitment to limit patient enrollment to ensure adequate time and availability for each patient.
Virtual visits are convenient and allow you to see our doctors from the comfort and safety of your home.
---
You can start an appointment from your desktop, laptop, smartphone or tablet.
Watch the videos below to learn what to expect during your virtual visit.
---
Make sure you are ready for your visit by installing the myPrivia app or Google Chrome.
Download App for Apple Device
Download App for Android Device
For Desktop and Laptop Computers:
---
---
For Smartphones or Tablets:
---
---
Access your personal health information and test results, securely message your care team, and manage payments, all from one spot and at your convenience, 24/7.
Review prescription medications and request renewals.
View payment history and pay current invoices.
---
---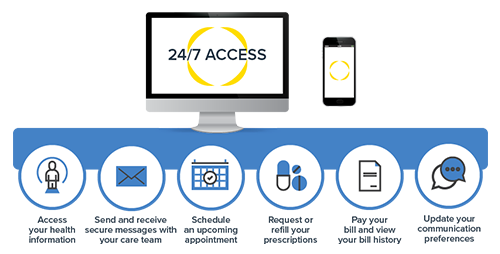 Proud to be Part of Privia Medical Group
---
Internal Medicine Associates of Reston is a proud member of Privia Medical Group. The best doctors in our community have joined together to form Privia Medical Group (PMG), a multi-specialty, high-performance medical group that puts patients first. Our physicians are united by the mission of providing outstanding, more coordinated care for their patients.
To learn more about Privia Medical Group and find other Privia doctors, please visit our website.